CBA vol 43 – Corners
Call for submissions for comics & texts

I'll see you around the corner. Yeah, cool, but where exactly is that?
Corners are physical and mental places. Whether it's is in your room or by the street down the block, they can be mysterious and shady spots. Corners have secrets to hide and stories to tell. Streets are packed with them, but so are the insights of the mind and its verging thoughts; so are comics as a panelled narration form.
They host dust and spider webs, they might be grimy and smell like shit, but overall corners are meeting points. Literally the angle made when two ways intersect. But also where two feelings or two people collide.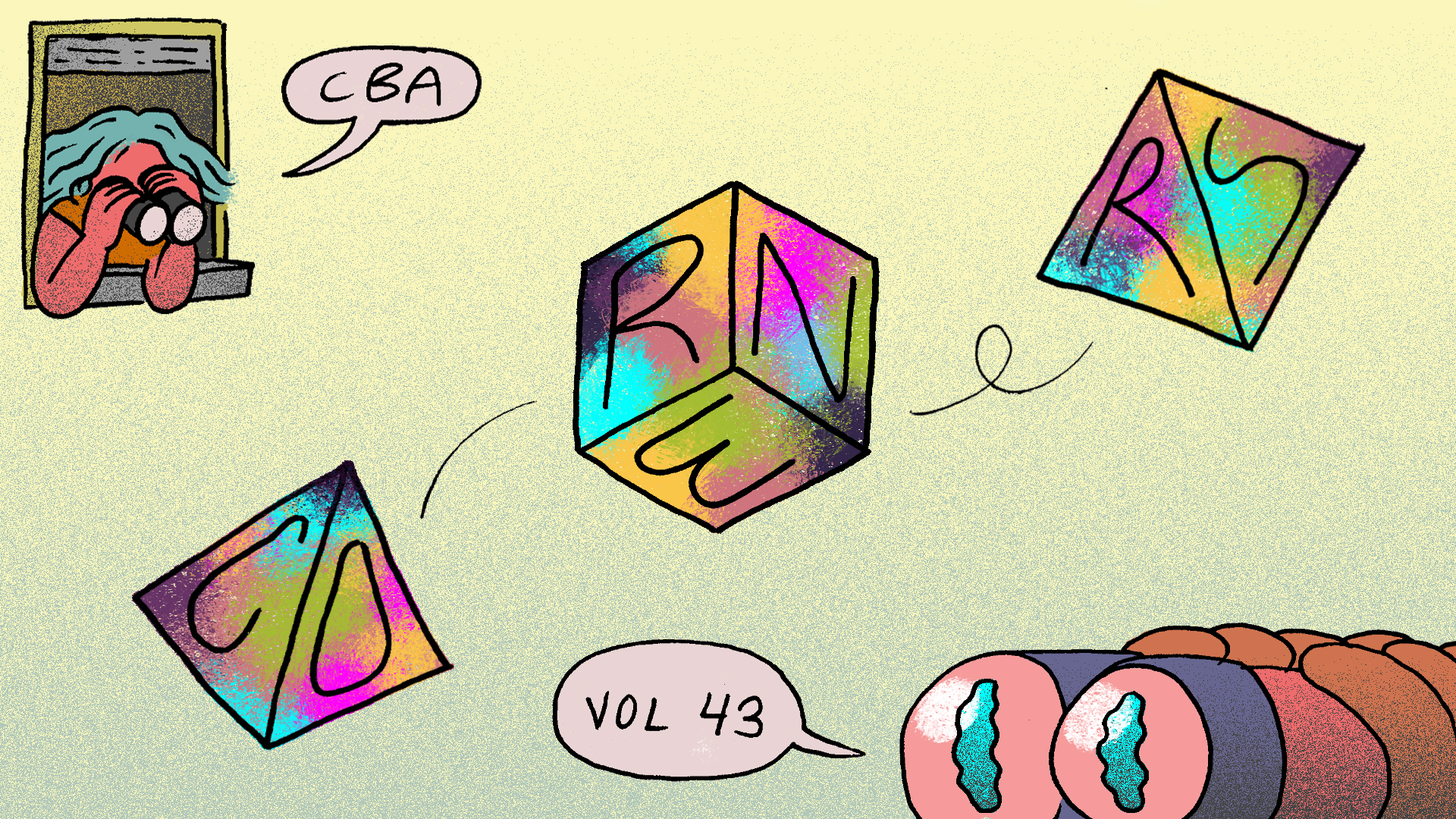 Deadline: NOVEMBER 1
Main editor: Gonzalo de las Heras
—SUBMISSION GUIDELINES—
COMICS
Please read and follow these guidelines:
Number of pages: We prefer comics that are about 5-30 pages, but any number is welcome.
Format: 20x26cm
Color: Color/ Black and white
Language: English
Format: .TIF
Resolution: 1200 dpi line art or 300 dpi CMYK
Bleed: 5mm. Think you know how to handle bleed? READ THIS to make sure you know what we mean.
Within this space, there are no limits.
Delivery: We prefer download links that do NOT require us to login anywhere (wetransfer usually works fine, for example).
Request: Please don't use Comic Sans. We don't like it and will ask you to change to another font.
And once more, check our guidelines for bleed.
Also, please send us high-resolution files from the start.
Also include a short presentation text about yourself, with one URL (if you have a website).
Please ask us if you are unsure about formats, resolution, bleed, etc. We prefer stupid questions to bad files. And there are no stupid questions!
TEXTS
A good size for a text is ca 7500 characters (including spaces), but it can also be longer or shorter.
Send your submissions to: submissions@cbkcomics.com
Unfortunately we cannot offer you any payment for participating. If we publish your submission you will receive 10 free copies of the issue. That's all we can offer at this date. Hopefully you will find being in CBA an enjoyable experience. Naturally, copyright for your material will stay in your hands.
Deadline is around the corner. See you there!