Exhibition: MaU @ Hybriden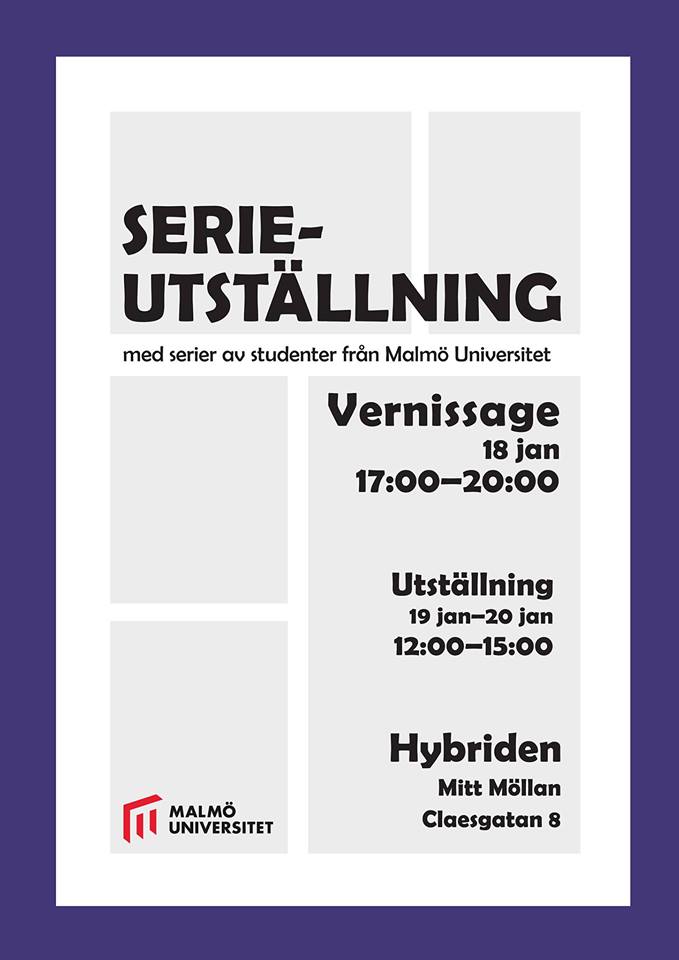 This weekend, the comics course at Malmö University will present a comics axhibition at Hybriden.
Opening: Friday, Jan 18, 17-20
The exhibition will last for two more days (Jan 19-20) between 12-15.
At the opening there will be some snacks and (non-alcoholic) drinks, so drop by and read some comics!