Hey, it's me, Mattias Elftorp of the CBK crew.
I'm not very good at bragging. Mostly I just tell people (= blog about, post some link somewhere) about things I've been involved in and hope for the best, but I'm going to give it a try here, because far too few people bought CBA vol 47 (buy it here) that I was the main editor of (which I know because I've seen the orders).
I'm not even marketing my own stuff here, mostly, and I don't make any money from the sales, so it's self-less bragging, really. I do this for you. So here goes:
One of the things I did make in this volume was the cover, and I'm really happy with it. It's a combination of a linocut print, a scan of the plastic sheet I used to mix the paint when I did the print, the old circuitboard I scanned and used for Piracy is Liberation after finding it at the dump in Skellefteå in the 1990s, and maybe some other random structures I had lying around. The letters of the title are left-overs from someone's (Kinga's?) lino cut-outs for something. Anyway, I had fun doing it and think it worked pretty well as a cover.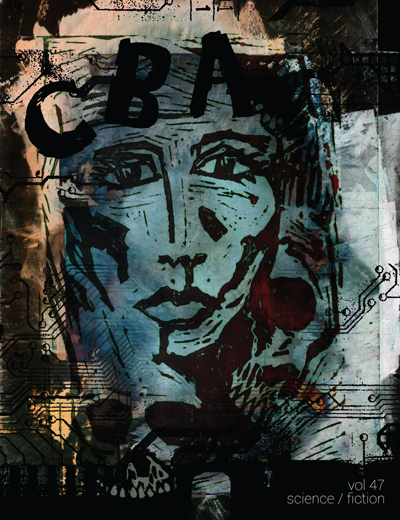 The first comic, by Avi Heikkinen was the winner of the comics competition in Oulu where I was one of the judges (because I got the honorary prize the year before). I really liked how it's look of photo-based drawings worked well with the story about a camera that can look into the past, and a film-maker who becomes obsessed with it.
Next up is a comic I wrote and compiled, based on a nightmare that Kinga Dukaj had, built out of one of my favorites of her artworks. It's one of those dreams where you dream that you wake up but then realize you're still in the dream, then you wake up but realize you're still in a dream and so on. Layer by layer. Scary stuff that made for a scary story that fit really well with her photomanipulation of a tree growing out of a skull.
Then there's Danijel Žeželj. Danijel fucking Žeželj, just to emphasize, because not enough people have seen his works. And a lot have, because he's worked on X-men, Superman and a whole lot of other stuff, self-published and at big publishers. I first heard about him from the Stripburger crew when they were visiting Malmö in 2005 and talked about Stripburger in particular and Balkan comics in general. I saw Žeželj's stuff and immediately fell in love! First time we published him in CBA was later that year, or maybe the year after. We distributed a few copies of his book Small Hands, which is sadly out of print now, I think, but it's one of my favorite comics. Anyway, it's always great to have his stuff in one of our books and you should check him out if you don't already know his works.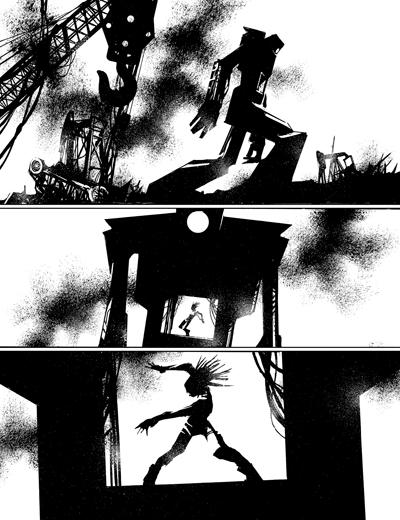 After discovering Balkan comics, I found Komikaze, a Croatian web-based anthology, and in Komikaze I found a bunch of artists that we also published back in the day. One of which is now a friend of mine that I meet maybe once or twice year (pre-covid, when we could go to festivals), which is far too seldom; Radovan Popović. His art style here is based on chaotic paintings/collages, evocative and dark and beautiful. In this case a story connected to Philip K Dick, inspired by the Science/Fiction theme.
Another artist originating in the Balkans but living in Canada at the time is Ivana Filipović. I may be mistaken but I don't think I found her but rather she found us. She sent a comic to the AltCom anthology of 2018, which she said was the first comic she made in about 20 years. A great honor and I'm glad she started again because I really like her stuff. Mostly straight-up drawings, and this is no different. She picked up on the religion-related part of the theme, with a fun/dystopic sci fi twist.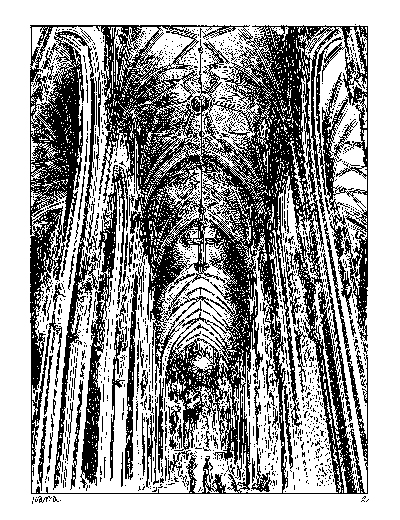 Korina Hunjak, another Balkan artist, but one that I've had less personal contact with, made this one. The "where is the line between the living and the artificial" robot story is a classic, and one I often find interesting. This one is thematically reminiscent of the game Detroit: Become Human (which I replayed recently, by the way. Great game).
Francisco Sousa Lobo is a friend of a friend in Portugal. I have a couple of his books published by Portuguese comics network/publisher/association Chili Com Carne, and they're always interesting, mostly low-key storytelling with simple lines that don't necessarily betray the dark undertones of the stories. This one is no exception, and I think it's a good sample of what he's doing. You should check him out!
Last but not least, one of the founding members of CBK, Oskar Aspman, got inspired to make a new comic in his way that is often abstract in story, expressive in line-work, apocalyptic in mood. Always a pleasure.
And I also wrote a few illustrated text pieces, one about the construction of identity, one about something I've been thinking a lot about the last few years: how we seem to be living in an increasingly fictionalized world, in the post-truth era that former US president Trump is such a great champion for. It's interesting and pretty frightening depending on the kind of dystopic fiction we often end up living in…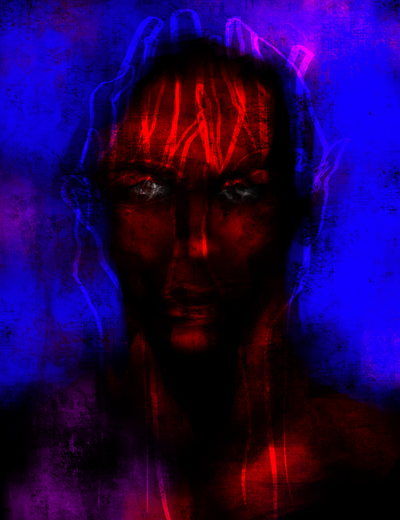 So that's it. Maybe none of this sounds like something you'd like and then you should probably stay away. But if you're anything like me and it sounds like something for you, give it a try (buy it here)! This is one of my favorite issues in recent years, and not just because I was so involved in putting it together, but because I think it's really good!
By the way, if you want a wide variety of comics in style and content, why not get a subscription? It's an extra good idea to get it now, before we will have to to raise the price due to increased postage costs. If you're like me, you like things that are high-quality and low-price, so if you make sure you get your subscription before mid-April, you'll get a better deal (not that it's going to get super expensive after that, but still)!