Pre-order CBA vol 50 for Black Friday
We're doing a 50% sale on books from CBK, Tusen Serier and Wormgod at Hybriden this weekend (Nov 27-29).
Use the coupon code blackfriday2020 when you place your order.
CBA vol 50 will be released in January, but you can pre-order it now, and it is included in the sale.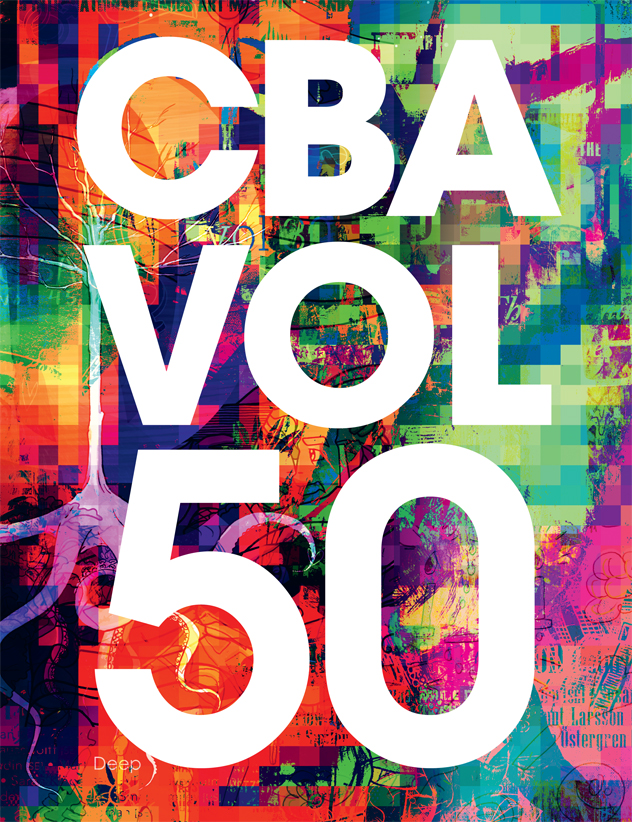 No theme, no limits, only members of the current and former editorial crew of CBA celebrating this anniversary issue by doing whichever comics they want!
Illustrated haiku poems! Vampires! Cyberpunk! Abstract patterns and ruminations on death! Working with the elderly and trying to find your husband in the realm of the dead! There's also a seal.
Comics by: Sajan Rai [SE/UK], Gonzalo de las Heras [SE/ES], Allan Haverholm [DK/SE], Mattias Elftorp [SE], Susanne Johansson [SE], Leviathan [SE], Stefan Petrini [SE], Henrik Rogowski [SE]. Text: Mattias Elftorp [SE]. Illustration: Mattias Elftorp [SE], Gonzalo de las Heras [ES/SE]. Cover artist: Kinga Dukaj [SE].