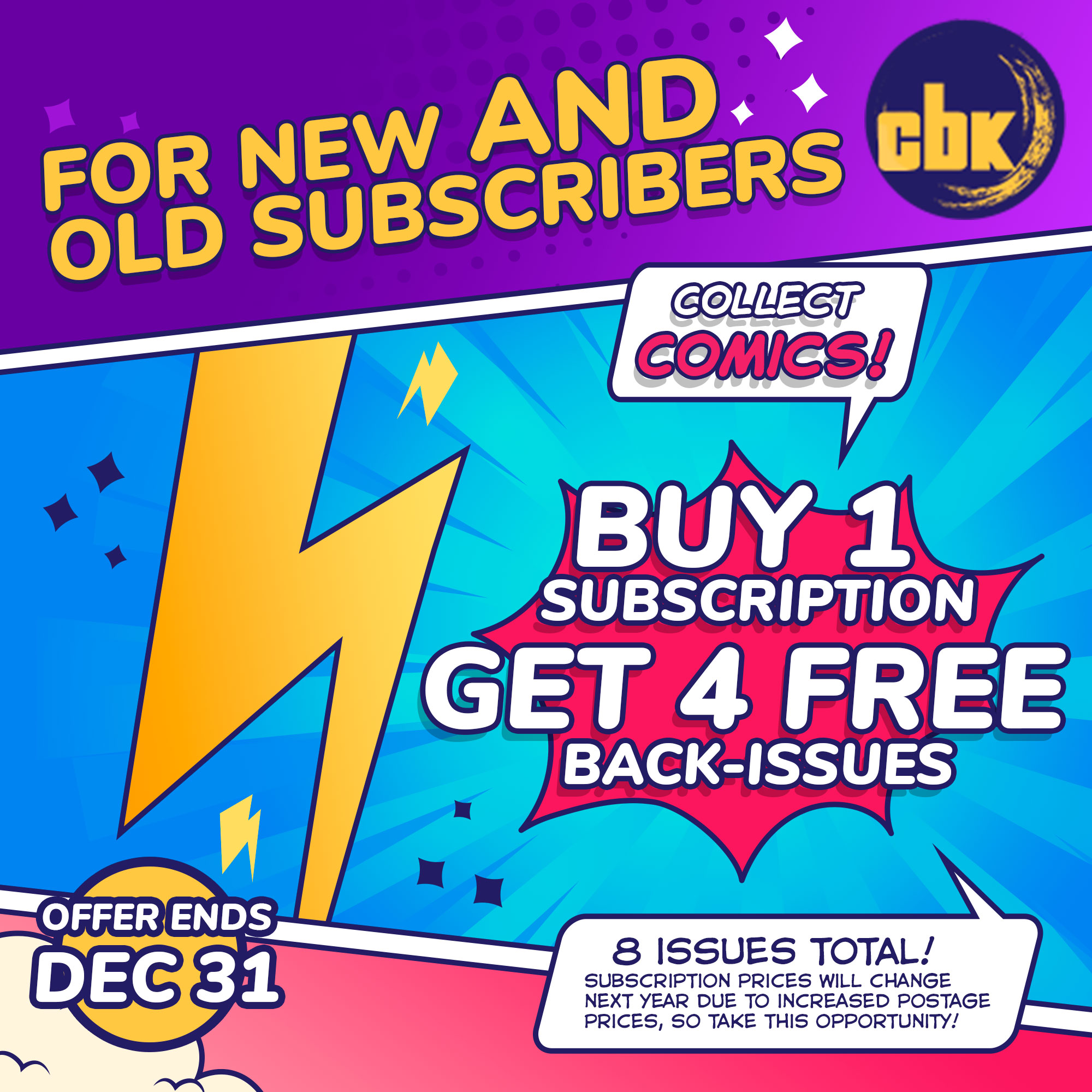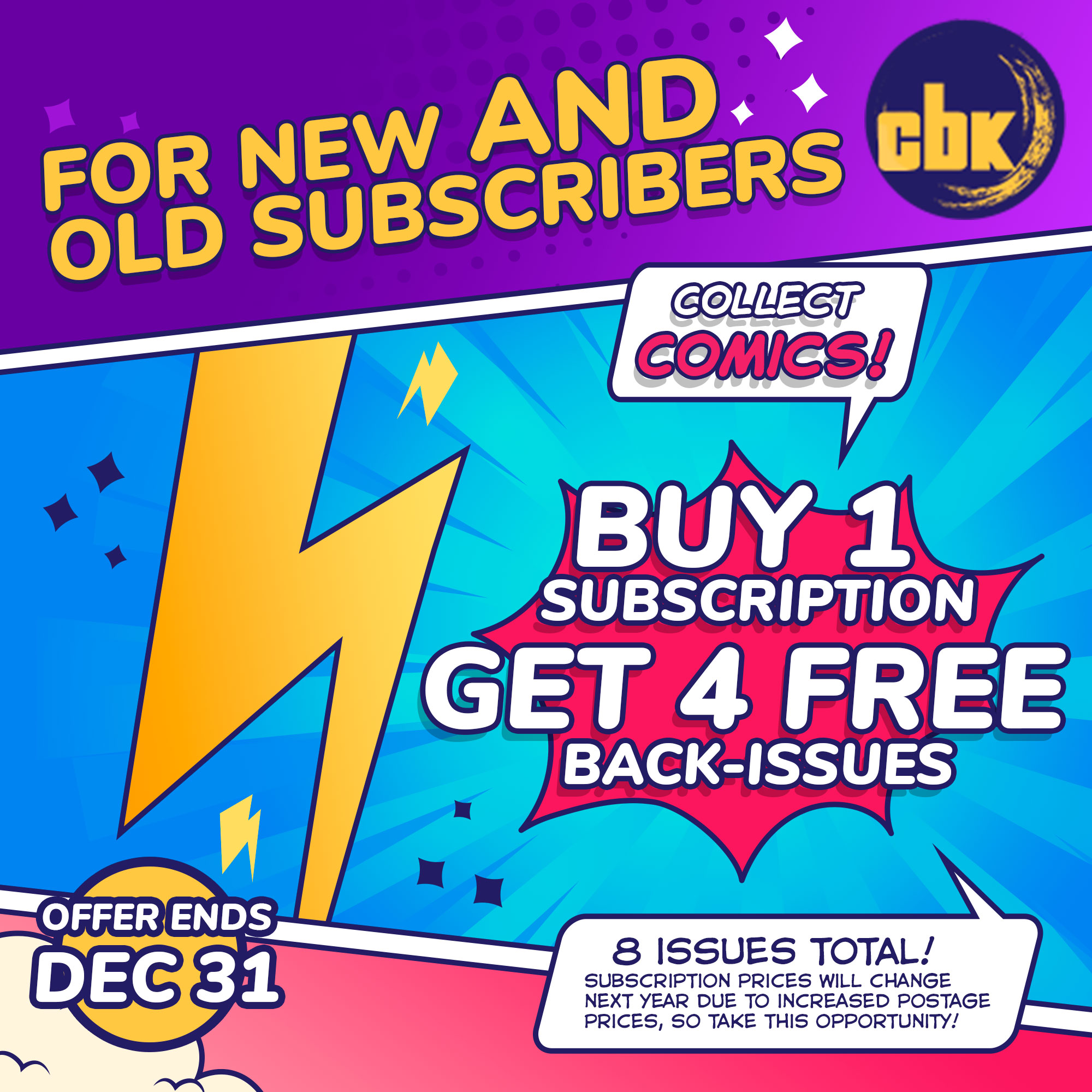 Postal fees are unfortunately going up a tad in Sweden next year and we will raise our subscription prices a bit to accommodate to the capitalist, privatized and misanthropic system that is PostNord.
So, to counteract that in our own way, we offer you a great deal!
Subscribe, renew or give a subscription as a gift and get 4 extra back-issues, for a total of 8 issues!
Before you checkout, make sure to peruse among our publications of CBA vol, and make your choice in the "Additional  information – Order Notes" in the cart and we'll send them to you for free!
Note: CBA vol 1, 2 and 4 are out of stock and will not be reprinted.
This offer does not apply to our book-vol: 23, 25, 27, 29, 31 or 33.
This offer is also ongoing over at our shop, Hybriden, if you're interested in checking out our other stuff as well!