Volume 18 has left for the printers!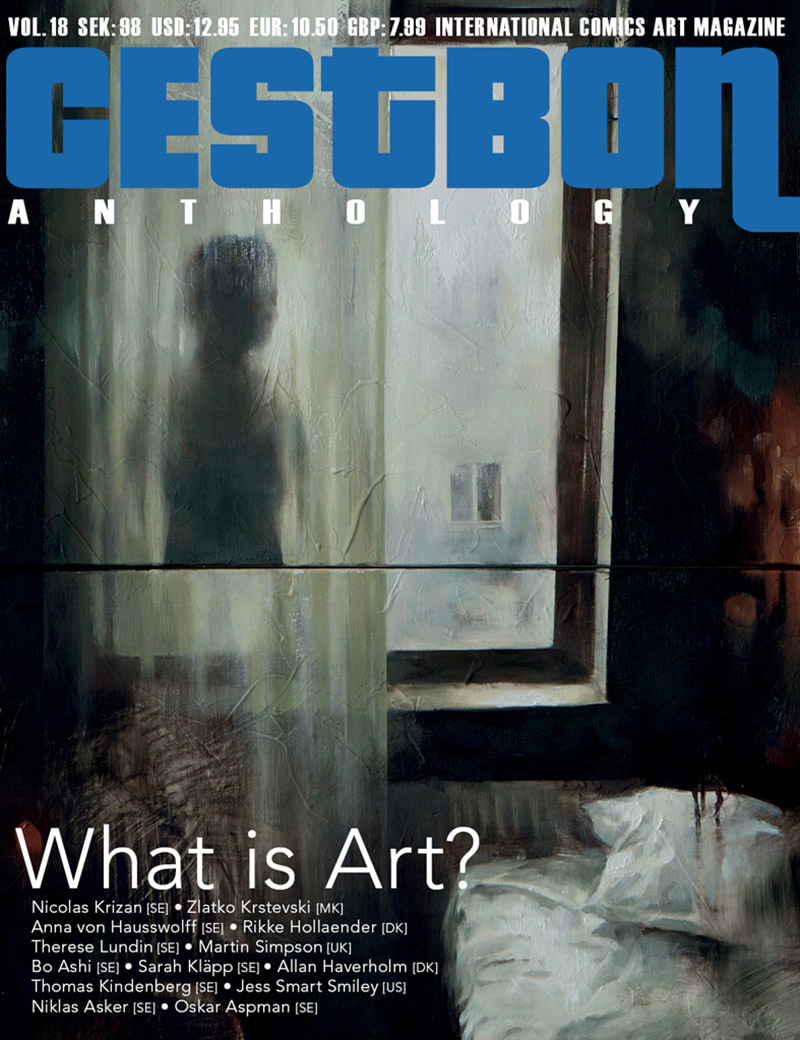 Pre-order a copy today: order@cestbonkultur.com.
Featuring the astonishing talents of NICOLAS KRIZAN, ZLATKO KRSTEVSKI, ANNA VON HAUSSWOLFF
RIKKE HOLLAENDER, THERESE LUNDIN, MARTIN SIMPSON, BO ASHI, SARAH KLÄPP, ALLAN HAVERHOLM THOMAS KINDENBERG, JESS SMART SMILEY, OSKAR ASPMAN and NIKLAS ASKER you are bound to get your kicks!