C'est Bon Anthology vol. 13 – Levels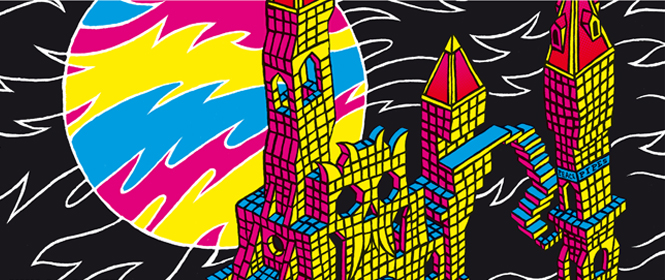 There are many kinds of levels out there: Physical, psychological, spiritual and digital. Every story in C'est Bon Anthology vol. 13 is on a level of its own.
In "Giving Ground", Lars Krantz shows the passing of time as a mechanism in body and clockwork alike. In Chad Verrill's stories, medieval art meets video game graphics and creates a unique vision. Victor Kerlow blurs the line between being awake and dreaming, in a story called "Weird Things Downstairs". Veiko Tammjärv creates iconic narrative art scapes in "Ape and the City", where story is symbolic as much as it is sequential. And more stories, more levels.
Volume 13 features Niklas Asker (SE), Allan Haverholm (DK), Victor Kerlow (US), Lars Krantz (SE), Lawrence Marvit (US), Jess Smart Smiley (US), Veiko Tammjärv (EST), Chad Verrill (US), Rikke Villadsen (DK) and Henric Wallmark (SE).