Panorama II: Frankenstein
2009 October – November: Biograf Spegeln, Malmö.
Another Panorama exhibition, where we take a well-known story and twist it and reinterpret it and let the audiences memories of the story meet the artists' versions.
Exhibited:
Susanne Johansson, Jamil Mani, Mattias Elftorp, Allan Haverholm, Sofia Falkenhem, Oskar Aspman, Johan Jergner-Ekervik.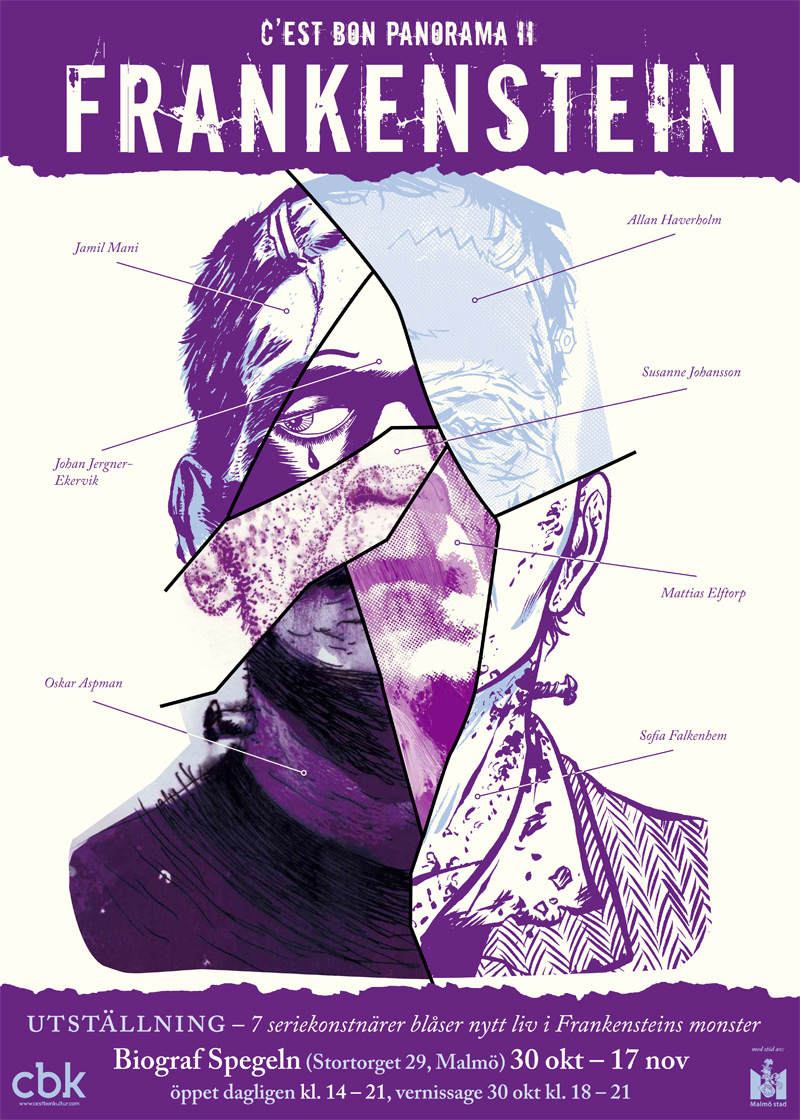 Some samples:
Sofia Falkenhem:
Oskar Aspman:
Susanne Johansson:
Mattias Elftorp: