Digital exhibition: WAS IT A CAR OR A CAT I SAW (CBA vol 54|55)
CBK presents:
WAS IT A CAR OR A CAT I SAW
A new digital exhibitions to celebrate the release of CBA vol 54|55!
Where: hybriden.se
When: The exhibition starts Friday Sep 16 at 17:00
and will stay active for the foreseeable future (or at least until Nov 30).
Have you ever had to just stop what you're doing and go: "Wait, is this a dream?"
When the unknown starts bleeding into reality and you are forced to question your sanity, if just a little bit.
You know the sort of thing that happens in dreams that makes you sure it's just a dream? How do you cope when it happens in the waking world?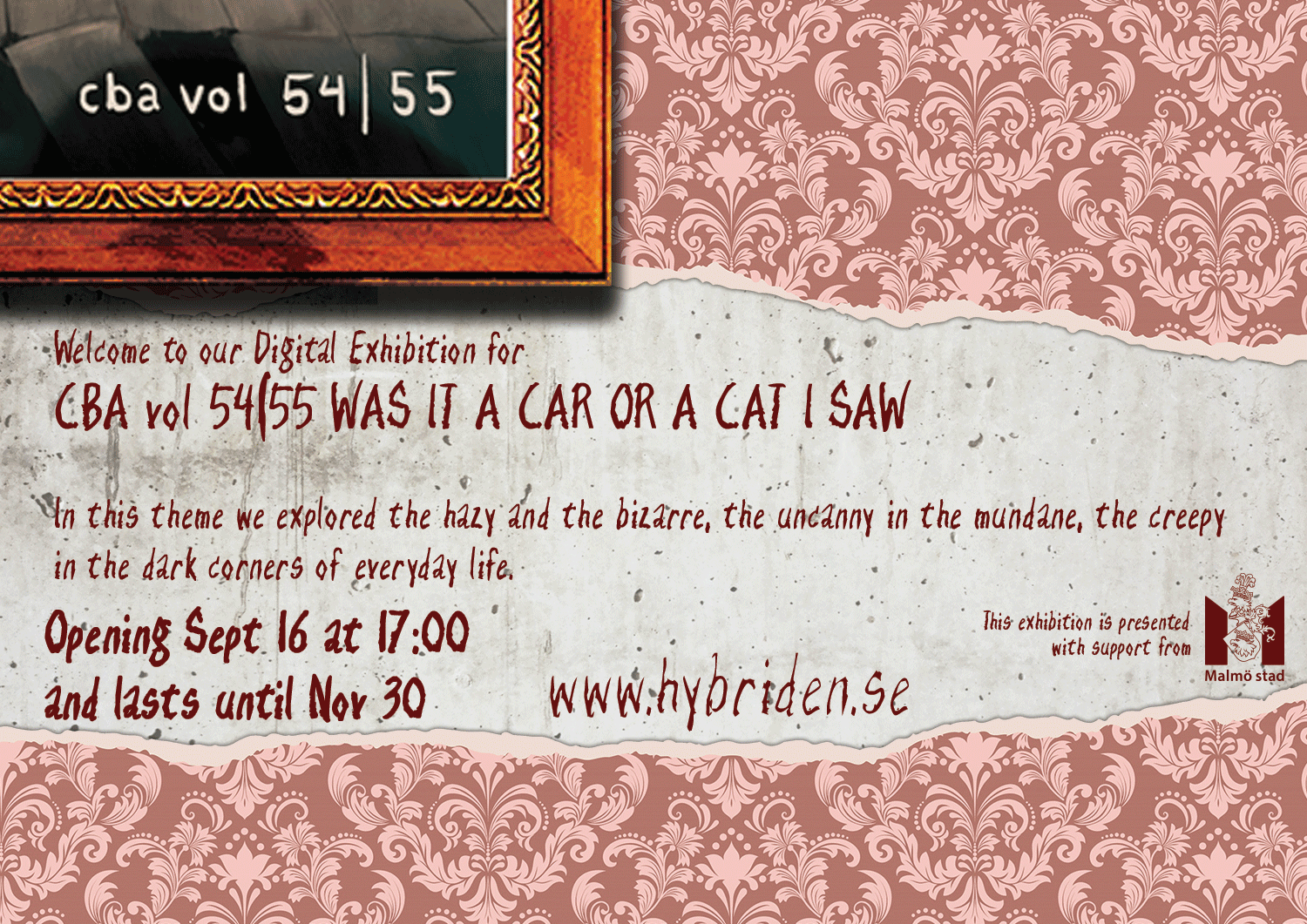 Artists: Kinga Dukaj [SE], Knut Larsson [SE], Oskar Aspman [SE], Radovan Popović [RS], Aleksandar Opačić [RS], Marcel Ruijters [NL], Saskia Gullstrand [SE], Aiden Kvarnström [SE], Katie Handley [UK], Felipe Kolb Bernardes [BR/DE/SE], Susanne Johansson [SE], Korina Hunjak [HR], Mattias Elftorp [SE], Ollie Severin [SE], Sid Church [CA], Henrik Rogowski [SE], David Lasky [US].
Exhibition by: Kinga Dukaj.
Go HERE to see the exhibition.
CBA vol 54|55: WAS IT A CAR OR A CAT I SAW and other books can be ordered from the Hybriden webshop.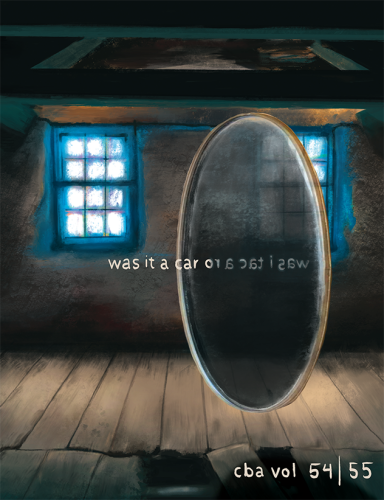 This exhibition is presented with support from

---
Edit:
We'd like to say a few words about one of the comic creators in CBA vol 54|55, Ollie Severin.
We recently heard about their untimely passing due to illness and we are heartbroken. We would like to send our deepest sympathy and sincerest condolences to their family and all their friends and comics colleagues.
---