Out now: CBA vol 54|55 & 56|57
Two massive new double issues of CBA just came from the printer:
CBA vol 54|55: Was it a car or a cat i saW
and
CBA vol 56|57: UNCOMICS
180 pages each, and filled with comics (and uncomics) from an international assortment of creators. All printed on a shiny new paper stock that really makes both colors and blacks look great!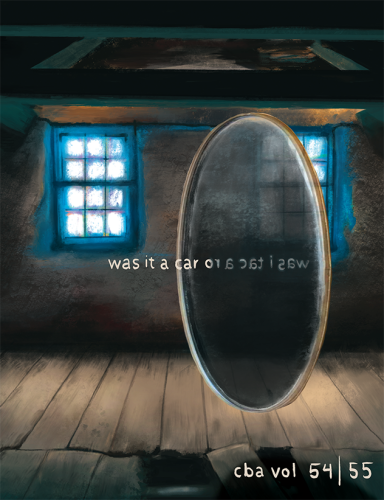 CBA vol 54|55: Was it a car or a cat i saW
Have you ever had to just stop what you're doing and go: "Wait, is this a dream?"
When the unknown starts bleeding into reality and you are forced to question your sanity, if just a little bit.
You know the sort of thing that happens in dreams that makes you sure it's just a dream? How do you cope when it happens in the waking world?
ISBN: 978-91-87825-28-6
Comics by:
Kinga Dukaj [SE], Knut Larsson [SE], Oskar Aspman [SE], Radovan Popović [RS], Aleksandar Opačić [RS], Marcel Ruijters [NL], Saskia Gullstrand [SE], Aiden Kvarnström [SE], Katie Handley [UK], Felipe Kolb Bernardes [BR/DE/SE], Susanne Johansson [SE], Korina Hunjak [HR], Mattias Elftorp [SE], Ollie Severin [SE], Sid Church [CA], Henrik Rogowski [SE], David Lasky [US]
Texts & illustrations:
Kinga Dukaj [SE], Mattias Elftorp [SE]
Cover & main editor:
Kinga Dukaj [SE]
---
Edit:
We'd like to say a few words about one of the comic creators in CBA vol 54|55, Ollie Severin.
We recently heard about their untimely passing due to illness and we are heartbroken. We would like to send our deepest sympathy and sincerest condolences to their family and all their friends and comics colleagues.
---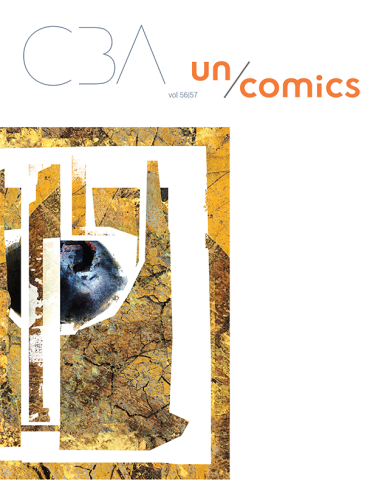 CBA vol 56|57: UNCOMICS

Uncomics – an artistic field where contemporary art and comics inform each other.
Where the absence of sequence encourages the reader to investigate the picture plane(s) in any direction and order, becoming an active co-creator in the process.
A space outside the tedious limitations of story, where images both abstract and suggestive interact.
Comics, at last, as a visual art form.
ISBN: 978-91-87825-29-3
Comics by:
Tym Godek [US], Kimball Anderson [US], Warren Craghead III [US], Simon Russell [UK], Anastasia Hiorns [UK], Gareth A Hopkins [UK], Tana Oshima [JP/ES], Rosaire Appel [US], allison anne [US], William Lillstjärna [SE], Louis Deux [US], Mark Badger [US], Miika Nyyssönen [FI], Shaun Gardiner [UK], Laurel Lynn Leake [US], Churchdoor Lounger [US], Mattias Elftorp [SE]
Texts, illustrations & main editor:
Allan Haverholm [DK/SE]
Cover:
Jeremy P. Bushnell [US]