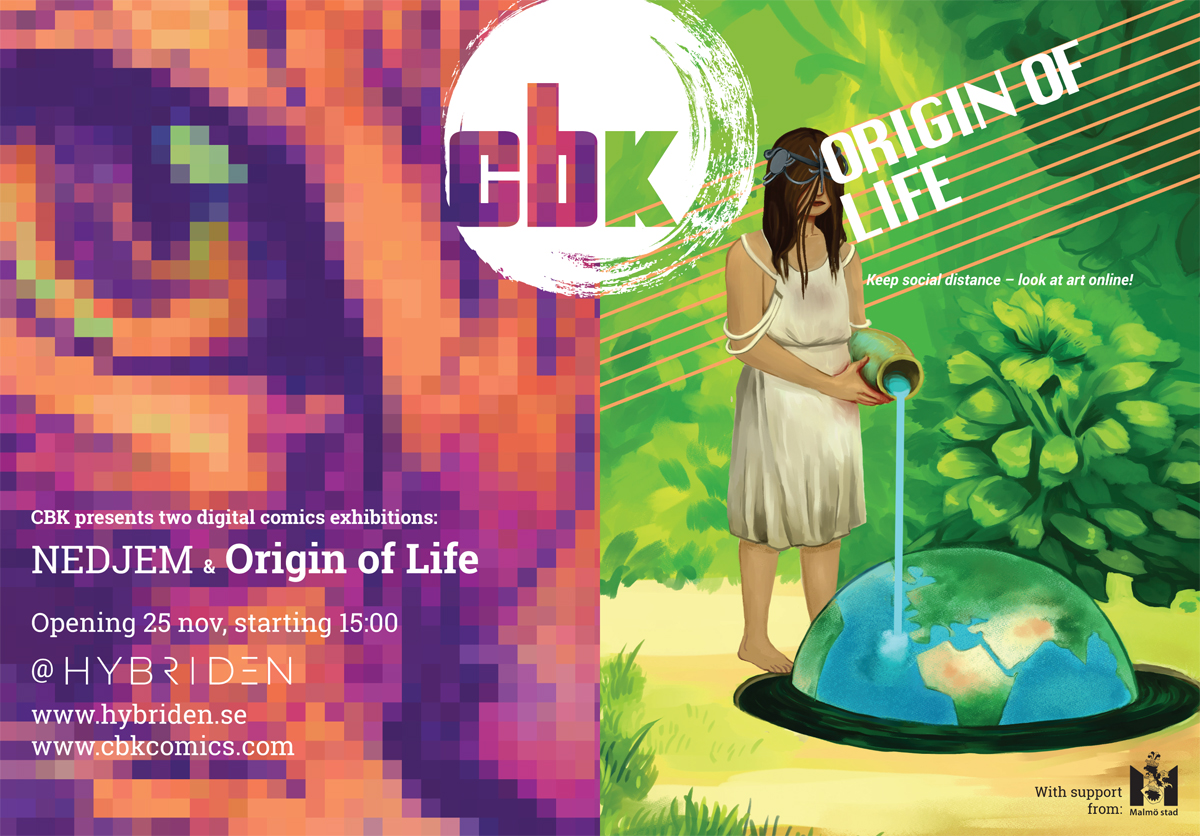 NEDJEM & ORIGIN OF LIFE
CBK presents:
NEDJEM & ORIGIN OF LIFE
Two new digital exhibitions to keep social distancing while still being able to enjoy art!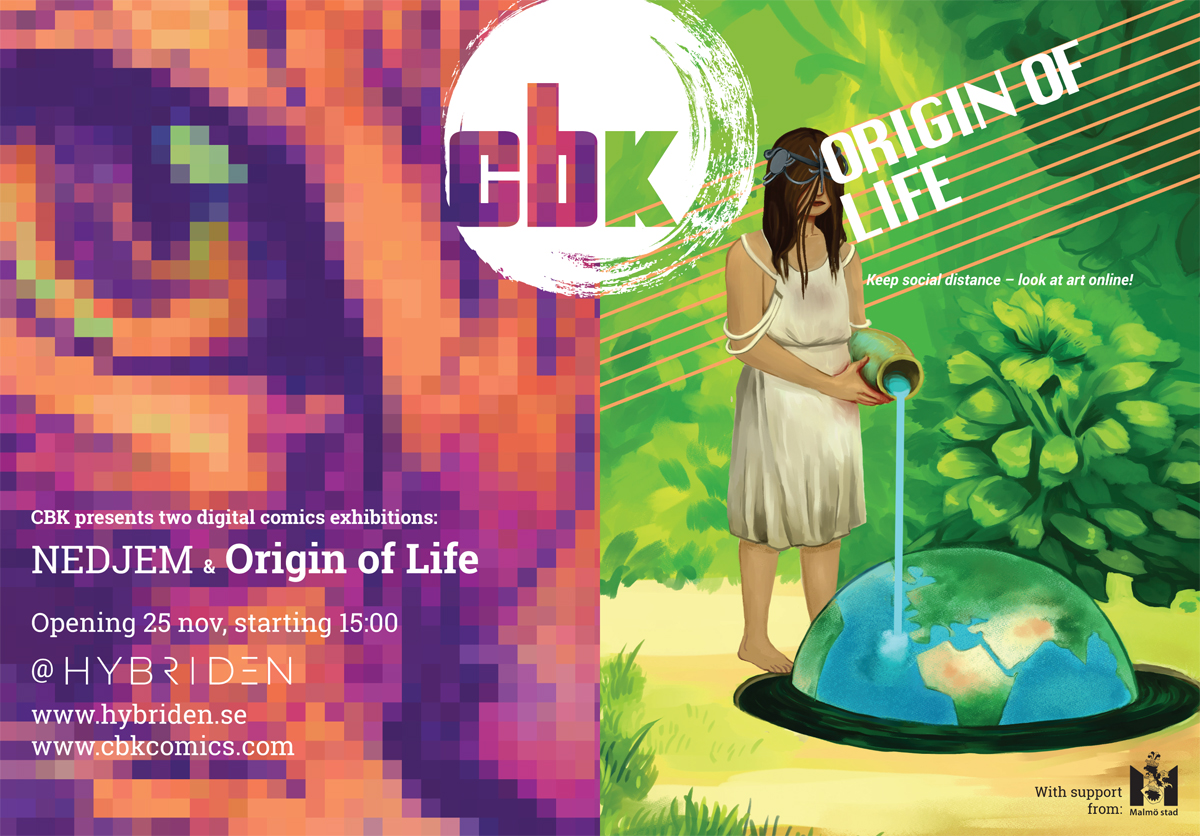 Go here to find the exhibitrions:
NEDJEM | ORIGIN OF LIFE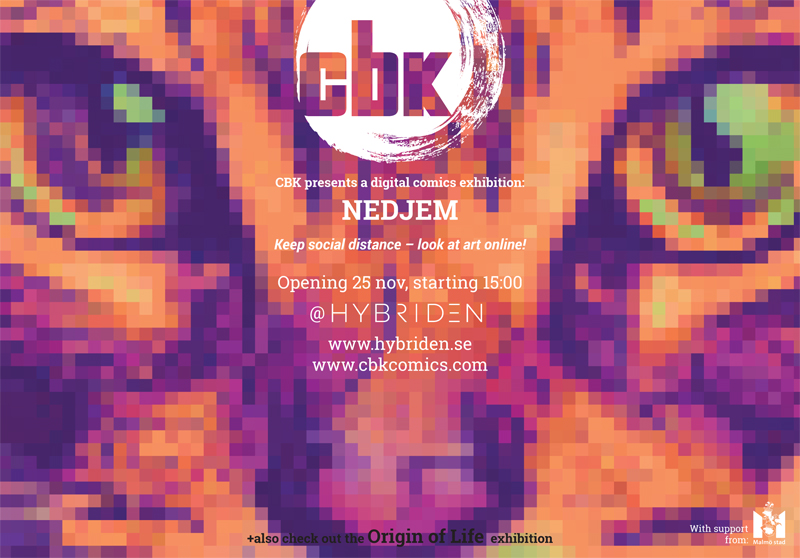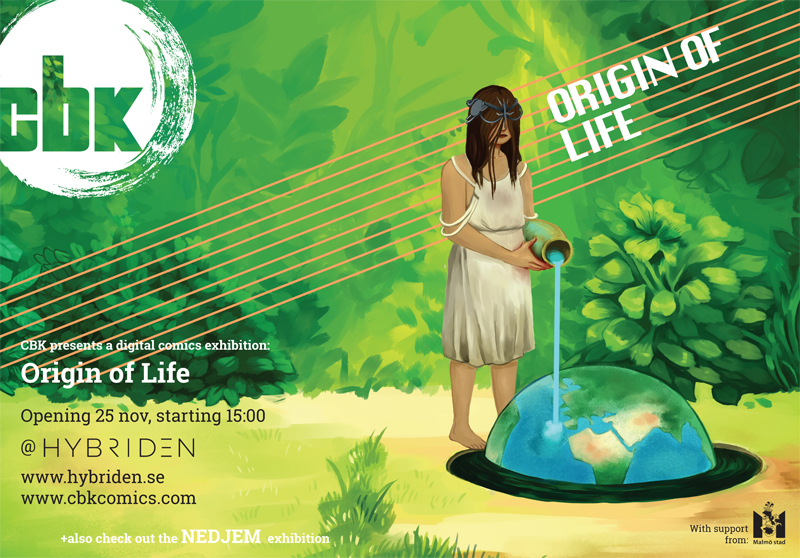 Both exhibitions are open from Wednesday Nov 25 at 15:00
and will stay active for the foreseeable future.
As we've said before:
To celebrate the latest volumes of CBA, we invite you to see these two exhibitions of comics pages from the books. As we all know, the COVID-19 pandemic makes it difficult to show exhibitions in the usual way, so this time we're making the exhibitions in digital form. Instead of meeting up at Hybriden to enjoy the art on the walls and mingle with wine and artists and other visitors, now you don't even need to leave your home. Instead you can just visit the website and see them comfortably from your chair or couch or whatever you want to sit in. You can even drink your own wine and chat with friends on the internet at the same time, so it's ALMOST like normal.
CBA and other books can be ordered from the Hybriden webshop.
Further information can be found when you go to the exhibitions, which are presented with support from Malmö Kulturnämnd.