Release event for CBA vol 46: Deep
Release exhibition for: CBA vol 46: Deep
Place: Hybriden (Mitt Möllan, Bangatan 5, Malmö)
Opening: October 18, 18-22
Lasts until: January 15
Opening hours from August: Wed-Fridays: 11-15, Sundays: 12-15
Welcome to the release party for our brand new volume of CBA: Deep!
We want to invite you to a fun evening with us, lots of cool art and comics! As usual we will serve snacks, wine and some non-alcoholic options as well.
Also, don't forget to get your hands on the brand new volume for a reduced price! VERY SEXY!
There MIGHT be some treasure to be found in a fishing pond as well… Can you really afford to miss that oppurtunity?
Come party with us and find out!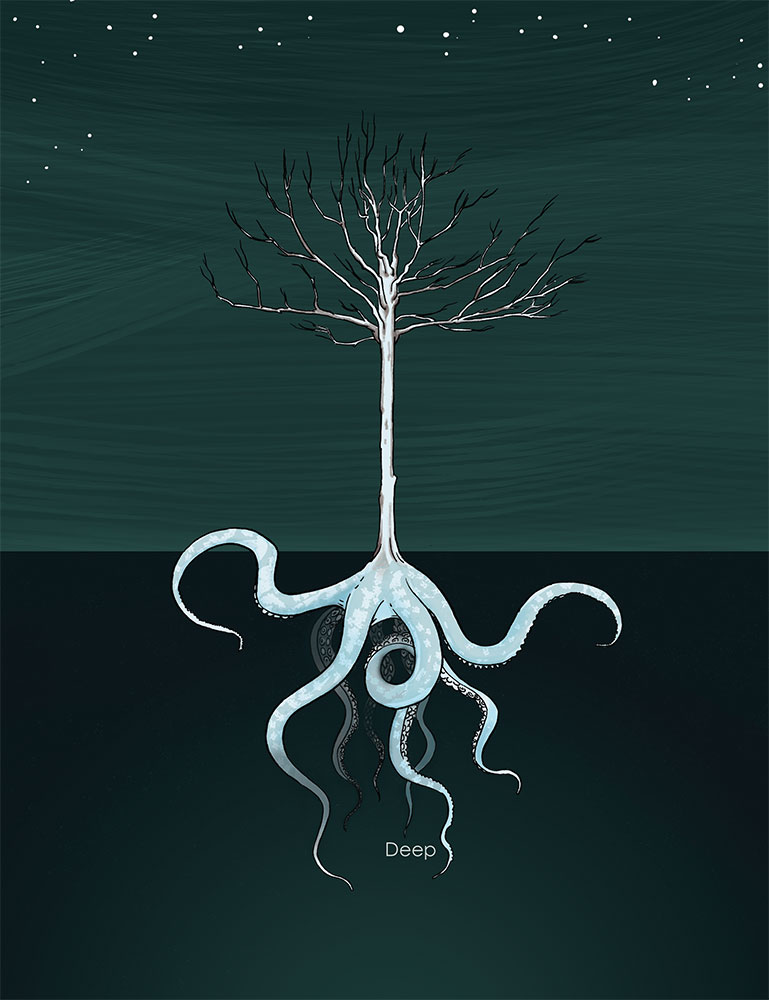 About CBA vol 46: Deep:
What do we find in the depths? What lies in the depths in the oceans? What hides in the deep darkness of the corner of your room when you're about to fall asleep? What thoughts trickle through your mind when looking deeply inwards, what do we find when we look where we can't see?
Featuring
comics by:
Julia Nascimento [BR]
Lisa Örtlund [SE]
Sofia Ciente [PT]
Mikko Jylhä [FI]
Ivana Filipović [RS/CA]
Mattias Elftorp [SE]
Sajan Rai [UK/SE]
Francisco Sousa Lobo [PT]
Maria Stoian [RO]
Texts by:
Lisa Örtlund [SE]
Mattis Telin [SE]
Illustrations, cover & main editor:
Lisa Örtlund [SE]
Available at the Hybriden webshop.