SIS 2018
CBK will be at SIS (Stockholms Internationella Seriefestival), May 5-6 at Kulturhuset, together with Tusen Serier and Wormgod and several of our crew members and artists. You'll find us at tables H5-H8 (in Hörsalen).
We will receive fanzines for the new Fosfor distro that will soon open at Hybriden.se/fosfor! We'll take a maximum of 5 copies of each title!
Along with your zines we also need presentation texts about each title (preferably via email). You can also give us zines for Fosfor in other ways. If you are in Malmö, you can bring them to Hybriden (but check beforehand to see that we are there since we're not open every day) or you can send them via snailmail.
Contact us at fosfor [at] hybriden [dot] se for more info.
We will also have a presentation on stage, Saturday May 5 at 14: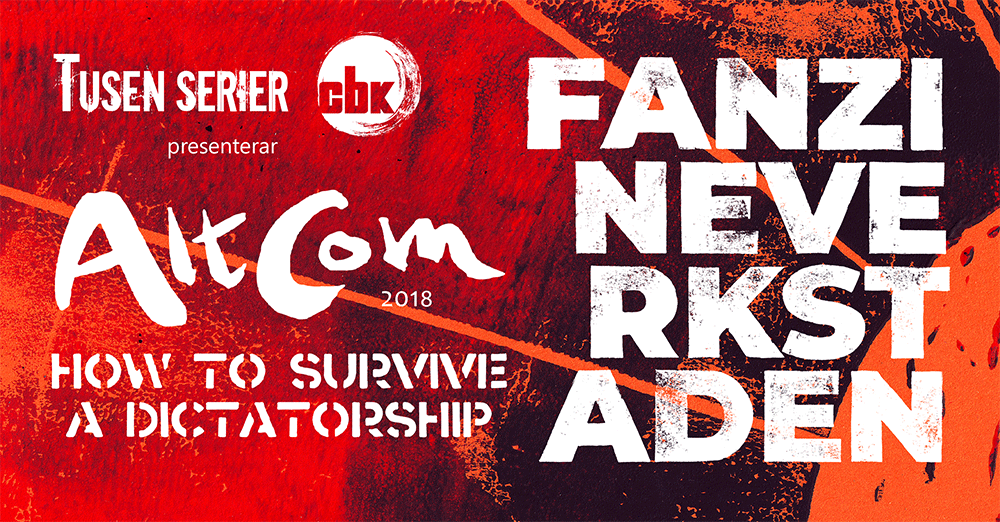 AltCom 2018, Fanzineverkstaden & Fosfor
Mattias Elftorp and Kinga Dukaj will present some of the things organized by Tusen Serier (in collaboration with CBK) in Malmö this year:
In May, Fanzineverkstaden (the Zine Workshop), an open collective workshop for selfpublishing comics creators, will open. In conjunction with this we'll also re-open the zine distro Fosfor.
In August 23-26 it's time for the latest edition of the international alternative comics festival AltCom. This year's theme is HOW TO SURVIVE A DICTATORSHIP.
See you there!