Saturday: Seriefest & Seriefestfest!
Hybriden and Seriefest present Seriefestfesten!
This weekend (Sat-Sun) we will be at Seriefest at the Malmö City Library. We'll be sharing a table with Tusen Serier and Wormgod (as usual).
Then, on Saturday evening, starting at 18, we invite you to the official Seriefestfesten (Comicspartyparty) at Hybriden, our comics store/library/exhibition space at Mitt Möllan (Claesgatan 8, Malmö). Fest!
Seriefest may be over for the day, but the night is still young. Come and hang out with us, see the ongoing comics exhibition and of course you can buy lots and lots of comics in our store if that's the way you prefer to spend your evening. We won't mind.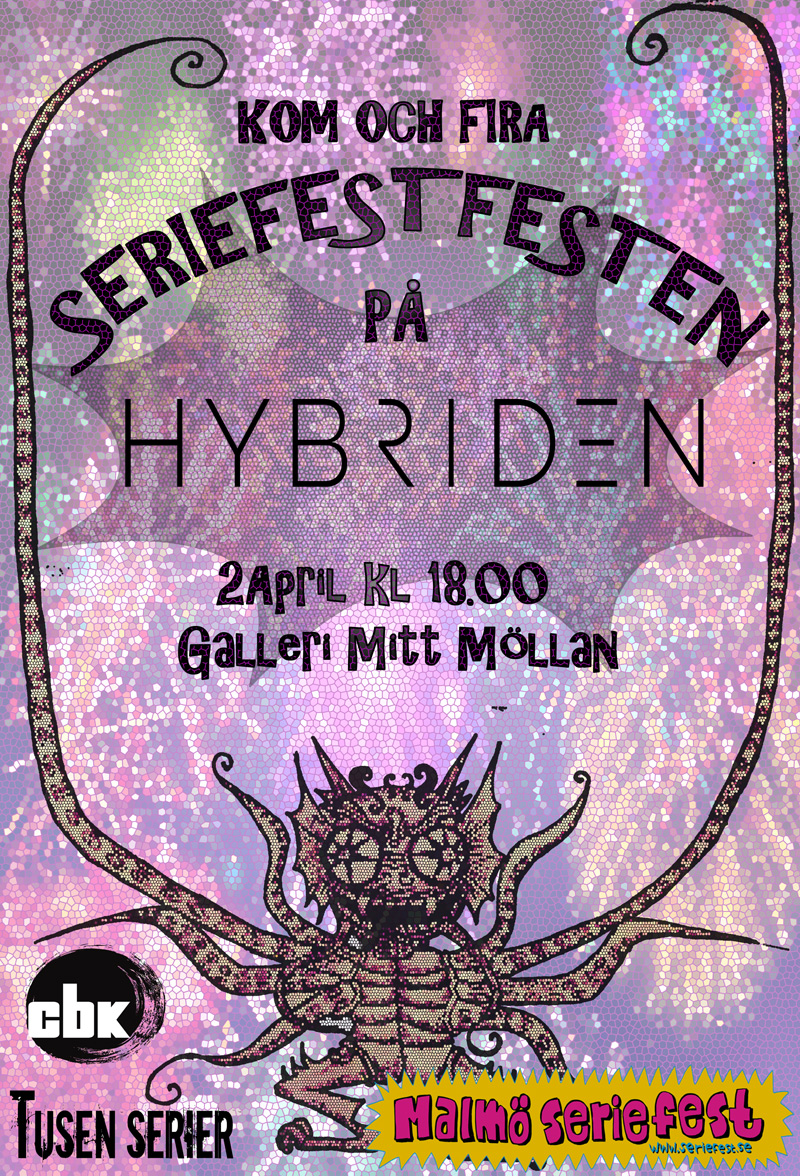 Bring your own booze or have a taste of our exhibition wine. We'll bring some snacks and sodas.
Naturally, you are also very welcome even if you have had nothing to do with Seriefest during the day, but we recommend a visit at the zine fest as well.